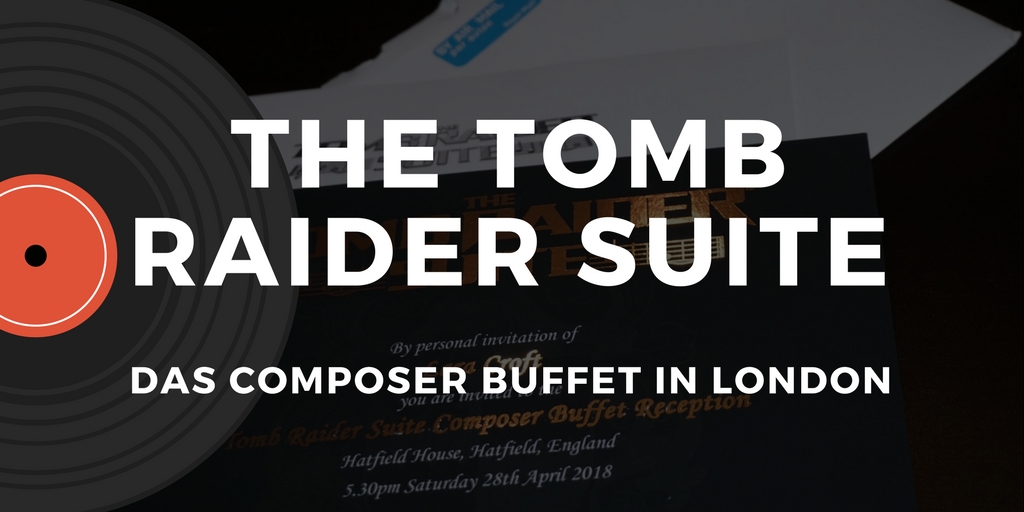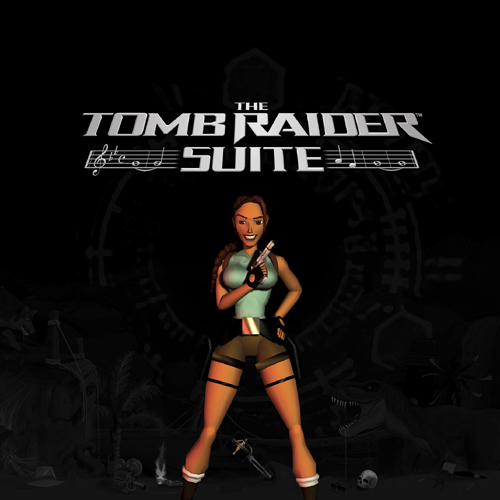 Was ist die Tomb Raider Suite?
Die Tomb Raider Suite ist die Vertonung des Soundtracks von Tomb Raider 1 bis 3 durch ein echtes Orchester. Ermöglicht wurde dies durch eine Kickstarter Kampagne. Komponist Nathan McCree plant darüber hinaus eine Welttournee.
Samstag, 28.04.2018, Hatfield House, Hertfortshire.
Auf diesem beeindruckenden Anwesen wurden die Außenaufnahmen für die ersten beiden Tomb Raider Filme aufgenommen. Und hierher hatte Lara Croft zum Londoner Composer Buffet Reception eingeladen. Der Empfang  kam duch die Kickstarter Kampagne von Nathan McCree zur Aufnahme der Tomb Raider Suite zustande.
Am Eingang des Old Palace stand Winston am roten Teppich und begrüßte die Gäste.
Der Old Palace ist mit dem Haupthaus sicher nicht zu vergleichen, die Einrichtung scheint aber zum großen Teil Original. Dem Tomb Raider Fan der klassischen Teile fällt zuerst die hohe Decke mit den Holzbalken auf.
Doch genug vom Haus. Anwesend waren neben den Unterstützern auch einige der Schlüsselfiguren für das Projekt der Tomb Raider Suite und natürlich Nathan McCree mit seiner Frau, welche übrigens im 8. Monat schwanger war. Weitere VIPs: Alison Carroll im langen, schwarzen Abendkleid mit 2 Pistolen bewaffnet (Legend lässt grüßen) und Meagan Marie in edlem schwarz-goldenem Dress. Überhaupt war die Damenwelt trotz des recht entspanntem Dresscode in wunderschöne Abendkleidung gehüllt.
Nach etwas Champagner und ein paar kleinen Häppchen war es dann endlich soweit. Das ausschließlich weiblich besetzte Oktett String Infusion spielte ausgewählte Stücke aus der Tomb Raider Suite! Der Hammer.
Die Spielpausen konnte man an der gut ausgestatteten Bar überbrücken. Alkoholfreie Getränke waren übrigens kostenfrei.
Nachdem das hübsche Oktett das letzte Stück gespielt hatte, sollte das aber noch nicht alles gewesen sein. Nathan hatte einen tollen Auftritt mit Alison als Lara Croft. Wer wollte, konnte sich auf dem kleinen Podium mit ihr ablichten lassen. Dabei wurden sogar Wünsche berücksichtigt.
Später wurden, unterstützt mit Bildern aus den Spielen und ein paar Lichteffekten, Stücke aus der Album-Aufzeichnung der Tomb Raider Suite abgespielt. In der Pause wurden Gold Ultimate Edition Alben und die dekorierten Banner verlost, Meagan durfte die Glücksfee sein. Gegen 10 Uhr ist dann auch noch wie versprochen Shelley Blond aufgetaucht und hat ihren Teil zur Veranstaltung beigetragen.
Sehr schön war die Dankesrede von Nathan an alle Menschen, die ihm bei der Verwirklichung seines Traumes direkt unterstützt hatten, aber auch an die Kickstarter Backer. Herzergreifend war der Dank an seine Frau. Aber auch Nathan erhielt ein besonderes Zeichen der Anerkennung: Eine "Blue Plaque" für sein Haus (diese Tafeln befinden sich in Großbritannien an Häusern, in denen berühmte Personen gelebt oder gearbeitet haben) mit der Aufschrift "Nathan McCree Composer of the Tomb Raider Theme lives here".
Im Anschluss haben Shelley, Meagan, Alison und Nathan noch Autogrammkarten oder andere Bilder unterschrieben. Auch eine schwarze Goodie Box konnte man signieren lassen.
Was danach noch geboten war, blieb mir verborgen. Nachdem der Saal sich leerte und ich meine Autogramme hatte, habe ich mich gegen 1:00 Uhr Ortszeit auf den Weg zurück ins Hotel gemacht.
Auf jeden Fall war es ein toller Abend. Es war einfach schön, so nah dabei zu sein. Wer weiß, wann sich das nächste mal diese Möglichkeit bietet. Etwas Luft nach oben war aber noch. Ein ausgelegtes Programm wäre praktisch gewesen. Wann was statt finden sollte war nicht unbedingt klar. Für einige sehr ärgerlich: die Verteilung der Lose hatte nicht jeder mitbekommen und somit keine Chance auf einen Gewinn. Und hungrig durfte man definitiv nicht sein. Die Speisen waren hochwertig, aber rar.
Insgesamt würde ich das aber sofort wieder mitmachen, das nächste mal allerdings mit einer besseren Kamera.
Impressionen aus dem Hatfield House
"promo" Videos mit Alison Carroll
Zum Abschluss noch ein paar Eindrücke von anderen Teilnehmern