Sichert euch jetzt den Soundtrack von drei weiteren legendären Tomb Raider Spielen
Pressemitteilung

Der legendäre Tomb Raider Komponist kündigt eine von Fans mitgeplante Kickstarter-Kampagne an, um den geliebten Videospiel-Soundtrack zum Leben zu erwecken!
2019 markiert den 20. Jahrestag der ersten Arbeit des Komponisten Peter Connelly im Tomb Raider Franchise. Zur Feier dieses bahnbrechenden Ereignisses kündigt Connelly an, dass er eine Crowdfunding-Kampagne (über Kickstarter) startet, um ein Studioalbum mit der Musik aus Tomb Raider: The Last Revelation, Tomb Raider: Die Chronik und vor allem Tomb Raider: The Angel of Darkness zu verwirklichen. Diese Kampagne wurde vollständig von einer engagierten Gruppe von hartgesottenen Tomb Raider Fans organisiert und bietet erstklassige Namen in der Musikindustrie.
Seit fast 20 Jahren haben Connelly und Tomb Raider Fans davon geträumt, diese beliebten Partituren auf einem vollständig gemasterten Studioalbum zu hören. Jetzt haben sie dank der Crowdfunding-Kampagne von Kickstarter die Chance, diesen Traum zu verwirklichen. Diese Kampagne ist unter diesem Link zu erreichen: https://www.kickstarter.com/projects/138635772/tomb-raider-the-dark-angel-symphony
Das Album wird keine direkte Kopie der Original-Tomb Raider Spiele sein, obwohl es den klassischen Soundtracks treu bleiben wird. Die Musik wird mit Techniken und Personal umgestaltet und neu arrangiert, die vor 15 bis 20 Jahren einfach nicht verfügbar waren. Connelly will die musikalischen Kompositionen und Aufnahmen auf den neuesten Stand bringen und den Zuhörern nicht nur ein Gefühl der Nostalgie vermitteln, sondern auch eine ganz neue Erfahrung dieser bekannten und beliebten Tomb Raider Musik.
Die Originalversionen von Connellys Stücken werden ebenfalls verfügbar gemacht, richtig remastert und wunderschön präsentiert, um mit dem neuen Orchesteralbum in Verbindung zu treten, sodass Fans die Originalpartituren in der bestmöglichen Qualität genießen können.
Tomb Raider: Die Dark Angel Symphony ist seit ungefähr zwei Jahren in Entwicklung. Dieses Projekt wird – einzig und allein – von Fans für Fans gesteuert und arrangiert und von Square Enix Europe und Crystal Dynamics unterstützt.
Tomb Raider: Die Dark Angel Symphony bedient alte und neue Fans gleichermaßen mit den besten Musikern, Toningenieuren und Arrangeuren der Welt, einschließlich:
Dr. Richard Niles – Orchestrator / Arrangeur / Musiker. "Einer der vielseitigsten Männer der modernen Musik", der mit Musiklegenden wie Paul McCartney, den Pet Shop Boys, Ray Charles, Cher, James Brown, Kylie Minogue, Tina Turner, Cat Stevens, Grace Jones und vielen anderen zusammenarbeitete.
Isobel Griffiths – Orchester Auftragnehmer. Als häufig arbeitende Künstlerin von Richard Niles arbeitete sie unter anderem mit Hans Zimmer, Howard Shaw und James Horner (um nur einige zu nennen) in der Auswahl von Musikern für Orchesterensembles.
Martin Iveson (Atjazz) – Musiker, Komponist und Audio Production / Mastering Spezialist mit einer langen Geschichte der Arbeit in Videospielen und der Musikindustrie.
Tina Guo – Celebrity Solo Cellistin. Guo ist eine international anerkannte, Grammy-nominierte virtuose akustische / elektrische Cellistin, Aufnahmekünstlerin und Komponistin. Sie wird regelmäßig von Orchestern und Veranstaltungsorten rund um den Globus engagiert, spielt in Werbespots und Welttourneen und war Solistin bei Veranstaltungen wie der Michael Jackson "The Immortal" World Tour des Cirque Du Soleil und der League of Legends 'World Championship in Los Angeles".
Julie Elven -Solo Sängerin. Julie Elven ist eine preisgekrönte Soundtrack und Filmscore-Sängerin in München, Deutschland. Sie spielte neben James Newton Howard und mehreren Orchestern, darunter das Czech National Orchestra, das North Netherlands Symphony Orchestra und das Malága Symphony Orchestra. Sie ist vor allem für ihre solistischen Vocal-Arbeiten an Triple-A-Spielen wie Horizon Zero Dawn, World of Warcraft: Legion (plus vielen anderen berühmten Titeln von Blizzard Entertainment), Riot Games League of Legends und mehr bekannt.
Das Studioalbum wird in den renommierten Air Lyndhurst Studios in London aufgenommen. Dieses hochmoderne Studio verfügt über die perfekte Ausstattung, um die Produktionsanforderungen des Albums zu erfüllen.
Artwork, Werbematerial, Belohnungen, Websites und Social-Media-Feeds, Broschüren etc. werden auch von Connellys Team produziert. Unterstützer der Kickstarter-Kampagne haben die Chance, seltenes und begehrtes Tomb Raider Merchandise und exklusive Erinnerungsstücke zu erhalten.
Für weitere Informationen, besucht bitte die Tomb Raider: Die Dark Angel Symphony Website www.trdarkangel.com
Du kannst Tomb Raider: The Dark Angel Symphony auch auf Facebook, Twitter und Instagram besuchen, abonnieren und verfolgen.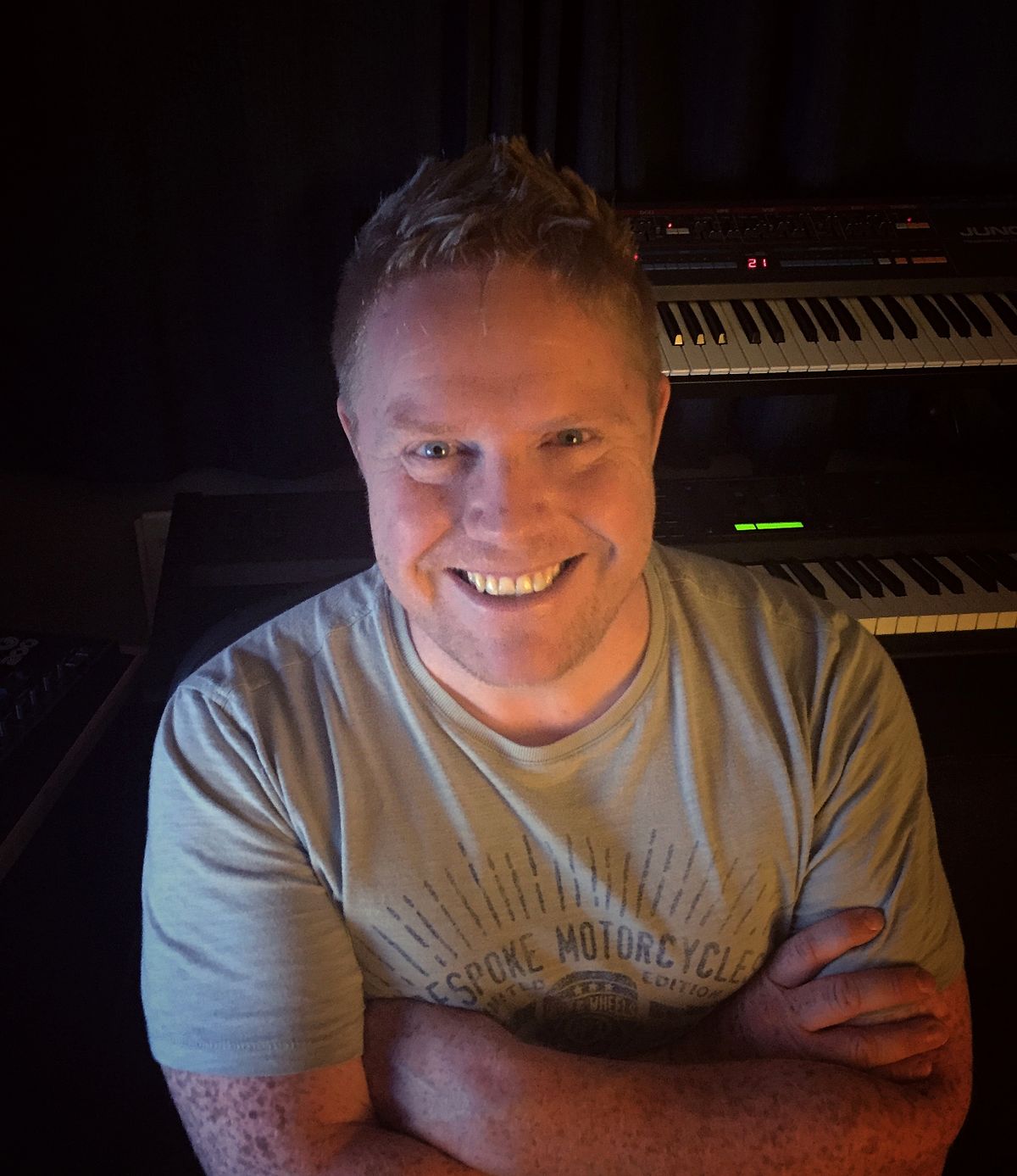 Peter Conelly
Videospiel Komponist
Peter Conelly ist uns allen als Komponist der Soundtracks von Tomb Raider: The Last Revelation, Die Chronik und The Angel of Darkness bekannt. Er veredelte den letzten Teil von Core Design mit einem epischen Soundtrack, erstmals gespielt von einem echten Orchester (London Symphony Orchestra). Peter Conelly hat natürlich nicht nur für Eidos gearbeitet. Derzeit ist er für Ubisoft tätig und ist an Assassins Creed beteiligt.
Erkennst du die Sounds?
Höre hier drei Tracks von Peter Conelly. Ist die Kickstarter Kampagne erfolgreich, werden diese und viele andere Kompositionen erneut für ein Studio Album mit einem echten Orchester aufgenommen und werden noch besser klingen! Übrigens: Bei der Kampagne handelt es sich um eine Alles-oder-Nichts Aktion. Wird das Ziel nicht erreicht, wird das Album nicht produziert und ihr erhaltet euer Geld zurück!
Von Fans für Fans
Jennifer R. Milward, die wunderschönen Tomb Raider Schmuck herstellt, Inna Vjuzhanina, die begnadete Künstlerin und Ash Kaprielov, Webmaster von Tomb of Ash, unterstützen das Projekt mit ihrem Talent. Danke dafür!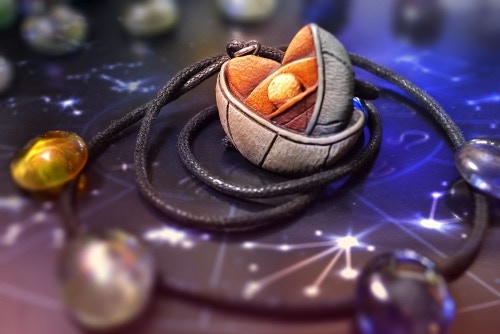 Jeder Beitrag zählt! Unterstütze die Community.