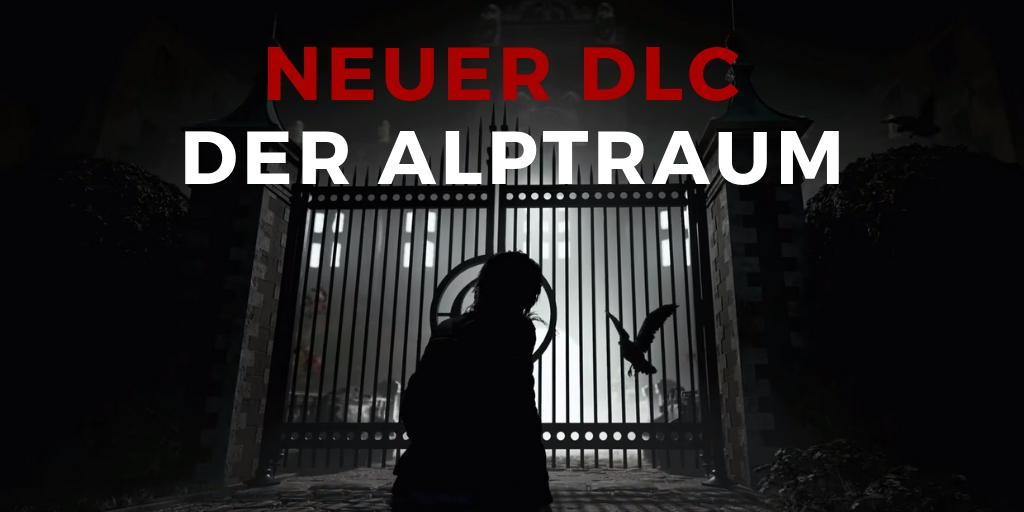 Sorry Leute nur ein schnelles Update! Lara's Generation befindet sich ein wenig im Winterschlaf. Heute ist der dritte von sieben Zusatzinhalten für Shadow of the Tomb Raider erschienen: Ein düsteres Kapitel namens "The Nightmare", was erstmal stark an den DLC "Laras Alptraum" für das Vorgänger Spiel Rise of the Tomb Raider erinnert.
Die offizielle Mitteilung von Square Enix zum Inhalt des DLC:
Reise durch den Albtraum, wenn Lara Croft sich bekannten Gegnern und gefallenen Freunden stellt. Erkunde das Croft-Anwesen in einer schrecklichen Prüfung wie keiner anderen, der sie sich bis jetzt stellen musste. Um eine mächtige Waffe zu erhalten, muss Lara entweder alleine oder in Koop das neueste Herausforderungsgrab "Das Tal der Affengötter" überwinden.

"Der Albtraum" bietet neue Anpassungsoptionen mit dem Outfit "Schuppen von Q", welches aus dickem Leder und stabilen Knochen besteht und doppelten Widerstand gegen Nahkampfangriffe bietet. Das urtümliche Design des Steiggriffs der Angst ist optimiert zum Klettern und Kämpfen. Gegner werden mit größerer Wahrscheinlichkeit niedergeschlagen und bleiben länger am Boden. Zum Abschluss enthält der DLC noch die neue Fertigkeit "Weißer Atem", die bei Aufprall einen halluzinogenen Dunstwolke verursacht, die Gegner vergiftet und sie gegeneinander kämpfen lässt.

Als Teil des Updates sind die Gräber "Blick des Richters", "Tor der Unterwelt", "Heulende Höhlen", "Pfad der Schlacht" und "Tempel der Sonne" aus der Hauptkampagne jetzt allesamt in Punkteangriff und Zeitangriff spielbar.