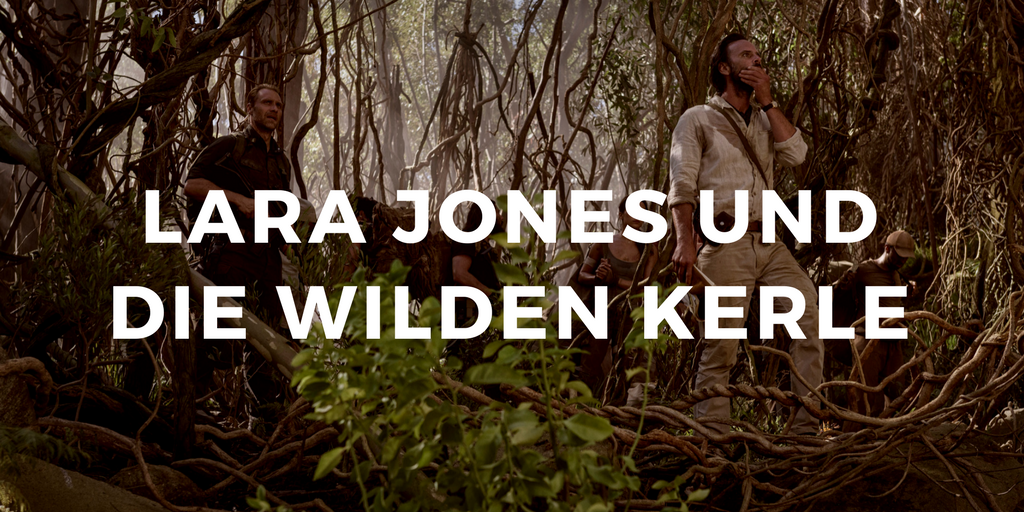 Knapp 5 Jahre nach dem Reboot der Tomb Raider Videospielreihe und gut 15 Jahre nach dem letzten Tomb Raider Film können wir Lara Croft endlich wieder auf der Kino-Leinwand begegnen. Der Film, der schlicht "Tomb Raider" heißt, erzählt die Geschichte der 21-jährigen Lara und ihres seit 7 Jahren vermissten Vaters Lord Croft. Die Handlung beginnt in London wo Lara sich als Fahrradkurierin über Wasser hält, da ihr das Erbe des millionenschweren Croftschen Imperiums erst zufällt wenn ihr Vater auch wirklich für tot erklärt wird. In dem knapp 2 -stündigen Film können wir Lara dabei begleiten wie sie den Spuren ihres verschwundenen Vaters folgt und dabei zum ersten Mal in ihrem Leben große Gefahren ausstehen und über sich selbst hinauswachsen muss.
Mit dem Norweger Roar Uthaug wurde ein Regisseur gewählt, der zwar mit einigen norwegischen Produktionen international auffallen konnte ("Cold Prey" und "The Wave"), aber bisher noch nie am Ruder eines Hollywood-Blockbusters stand. Ebenso unbekannt im Action- und Abenteuer-Genre ist die schwedische Hauptdarstellerin Alicia Vikander, die bislang hauptsächlich in ihren Rollen in "Danish Girl" und "Ex Machina" Beachtung fand. Was ist bei dieser Mischung herausgekommen und lohnt es sich den Film anzuschauen? Findet im Folgenden etwas mehr dazu heraus.
Laras Vorgeschichte
Zu Anfang des Films ist noch nicht wirklich erkennbar wie eng sich die jüngste Verfilmung der Tomb Raider Reihe eigentlich an die Vorlage der Spiele hält. Zunächst haben wir die Gelegenheit die junge, ungestüme und selbstbewusste Lara kennenzulernen, die seit 7 Jahren mehr oder weniger auf sich gestellt war durch den Verlust ihres Vaters, der ihr Leben verständlicherweise sehr zu prägen scheint. In einer Reihe von Rückblenden, die durch den ersten Teil der Geschichte gestreut sind, erfahren wir von der innigen Beziehung zwischen Lara und ihrem Vater. Gleichzeitig werden die Grundsteine gelegt für einige Fähigkeiten, die Lara im weiteren Verlauf ihres Abenteuers zum Einsatz bringen muss und eine erste, rasante Verfolgungsjagd weckt den Hunger auf mehr Actionszenen. Noch bewegen wir uns hier in Handlungssträngen, die wir aus den Spielen des TR Reboot nicht kennen. Die Rückblenden sind zwar wichtig um die Wurzeln von Laras heutigem Wesen aufzuzeigen und zur Erklärung ihrer Motivation sich Hals über Kopf in ein Abenteuer zu stürzen, um das Schicksal ihres Vaters aufzuklären, doch leider sind sie in ihrer Komposition, den Dialogen und dem Soundtrack durchweg etwas kitschig angehaucht und weniger wäre hier mehr gewesen.
Passend zur Videospielvorlage führt ein Rätsel Lara auf die Spur ihres Vaters und leitet somit den actiongeladenen Teil des Films ein. Bevor Lara die heimischen Gefilde verlässt und dem Abenteuer folgt, ist noch kurz und passend zum Londoner Setting der beliebte britische Schauspieler Nick Frost in einer der wenigen witzigen Szenen des Films zu sehen. Schließlich geht es aber auf nach Asien wo Lara ihrer einzigen Spur folgt, um einen gewissen Lu Ren zu finden. Im gesamten Film gibt es neben der Protagonistin eigentlich nur 3 Charaktere, die die Handlung tragen und Lu Ren ist einer davon, der jedoch zugegebenermaßen mit wenig und eher bedeutungslosem Text auskommen muss. Immerhin ist er aber derjenige, der es Lara ermöglicht endlich in die Tiefen und Schauplätze der Videospielvorlage einzutauchen.
Leinwand oder Monitor?
Tatsächlich war ich überrascht wie sehr der Hauptteil des Films sich an den letzten beiden TR Spielen (Tomb Raider (2013) und Rise of the Tomb Raider) orientiert. Sowohl die Handlung entstammt weitestgehend dem ersten Spiel des Reboots, als auch der Antagonist von Lara und viele Schauplätze und Kulissen, die beinahe eins zu eins wiedergegeben wurden. Aus "Rise of the Tomb Raider" wurden allerdings auch einige Anleihen entnommen, die sich aber passend in den Gesamtkontext einfügten. Die CGI-Effekte sind bis auf ein-zwei Ausnahmen der spektakuläreren Szenen eher unaufdringlich und die ansonsten vor allem bei 3D-Filmen übliche Effekthascherei hielt sich diesbezüglich in angenehmen Grenzen. Störend waren allerdings die ruckligen und rasanten Kamerafahrten zu Beginn des Films, da diese Szenen in der 3D-Version des Films somit leider etwas unscharf erschienen. Im weiteren Verlauf besserte sich das aber und einige Kamerafahrten erinnerten zudem ebenfalls stark an die Videospielvorlage. Nicht ganz passend zur drückenden und teils düsteren Atmosphäre von Tomb Raider 2013 war jedoch das Wetter am Hauptschauplatz des Films, das abgesehen von der Ankunftsszene einfach die ganze Zeit viel zu schön war, um das Gefühl von Bedrohlichkeit konstant aufrechtzuerhalten.
Schmalspur-Schurke und Titelheldin
Laras skrupelloser Gegenspieler wird gespielt von Walton Goggins (bekannt z.B. aus "The Hateful Eight"), der zwar mit dem perfekten Bösewicht-Gesicht gesegnet ist, aber leider in der von ihm verkörperten Rolle recht eindimensional blieb. Der Versuch ihm mit ein-zwei Sätzen eine angedeutete Hintergrundgeschichte und Motivation zu verschaffen misslang leider und seine Glaubwürdigkeit als fieser Widersacher begründet sich allein in ein paar kaltblütigen Szenen. Eine Schande, dass hier viel Potential durch mäßige Dialoge verschenkt wurde. Leider war auch Dominic West als Laras Vater zwar keine offensichtlich schlechte Wahl, aber die Figur als die Laras Vater skizziert wurde konnte er nicht ganz glaubwürdig ausfüllen. Es fällt während des Films übrigens nicht nur immer wieder auf, dass außer Lara praktisch kaum Frauen darin vorkommen, sondern auch, dass die gesamte Handlung mehr oder weniger von ihr getragen werden muss. Die eher einfach gestrickten Dialoge der zwar für eine Abenteuergeschichte ausreichenden, aber nicht sehr komplexen Handlung, machen die schauspielerische Leistung der Hauptdarstellerin umso wichtiger. Glücklicherweise macht Alicia Vikander als Lara Croft eine hervorragende Figur und das nicht nur im wörtlichen Sinne, da sie sich beeindruckende Muckis antrainiert hat und drahtig wie Bruce Lee zu seinen besten Zeiten wirkt. Die Rolle der jungen Lara, die im Angesicht der Gefahr äußerst mutig und tough agiert, aber dennoch keine comicartige Übermenschfigur wird, spielt die Hauptdarstellerin sehr gut. Alicia Vikander ist definitiv das durchgehende Highlight des Films und man ist gespannt auf weitere Auftritte von ihr als Lara.
Um der alten Zeiten willen
Sehr gefallen können die Reminiszenzen an den dritten Indiana Jones Film "Indiana Jones und der letzte Kreuzzug". Neben offensichtlichen Parallelen der Handlung finden sich hier auch deutliche Anklänge in den Rätseln und Fährnissen, die es für Lara zu überwinden gilt. Gleichzeitig greifen diese aber auch Bekanntes aus den Tomb Raider Spielen passend auf. In dieser Hinsicht wurde alles richtig gemacht, auch wenn die Rätsel ähnlich simpel gestrickt waren wie im ersten Spiel des Reboots. Die kaum verhohlene und liebevolle Hommage an den bis zu Lara Crofts Geburtsstunde einzigen berühmten Grabräuber der Welt fügt sich gut in die Handlung ein.
Zu guter Letzt sei noch der Soundtrack erwähnt, für den man mit Junkie XL und James Newton Howard Veteranen der Film- und Videospiel-Soundtracks angeheuert hat. Die Orchestermusik ist unaufdringlich und wenig ins Gedächtnis gehend, aber eine sehr passende Untermalung für einen Abenteuerfilm.
Im Großen und Ganzen war der Film durchweg spannend und unterhaltsam und lässt sich ebenso wie die alten Indiana Jones-Filme in das Action-Abenteuer Genre einordnen. Die Fans der Tomb Raider Spiele dürfte es freuen wie sehr die Vorlagen des Reboots den Film geprägt haben und welche Verneigung Hollywoods vor dieser Videospielreihe der Film somit eigentlich darstellt. Alicia Vikander konnte sich als treffsichere Wahl für die Rolle der Lara beweisen und man kann nur hoffen, dass mit dieser wenn auch nicht überragenden, aber soliden und kurzweiligen Neuverfilmung von Tomb Raider der Grundstein für weitere Filme mit der neuen Lara gelegt wurde.
Du willst mehr über den Film erfahren? Hier geht's zum Feature