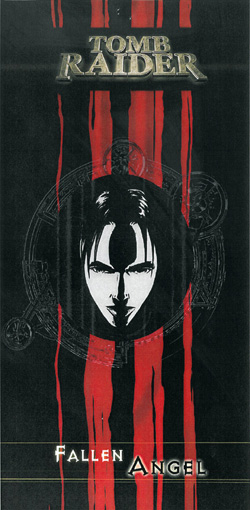 Update 26.02.2014: 18 neue Bilder in der Galerie!
Tomb Raider Community Managerin Meagan Marie hat uns Webmaster zum Valentinstag mit einem wirklich außergewöhnlichen Geschenk bedacht: Bisher unveröffentlichten Concept Arts zu Tomb Raider: The Angel of Darkness!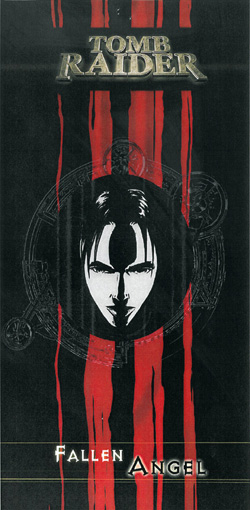 Obwohl einige Fans dieses Spiel nie gespielt haben oder es bei anderen schon sehr lange her ist (der sechste Teil der Serie erschien 2003), ist The Angel of Darkness in die Geschichte der Videospiele eingegangen; für die einen als der erfolgloseste Teil der Tomb Raider Serie, für die anderen als das beste Spiel der Serie, weil es so besonders war.
Tomb Raider: The Angel of Darkness zeichnete sich durch viele neue Spielelemente aus: Man konnte mit anderen Figuren sprechen, Nahkampf anwenden und in mehreren Abschnitten mit einer zweiten Spielfigur, Kurtis Trent, spielen.
Meagan, die wie wir alle ein großer Fan aller Tomb Raider Teile ist, hat beim Aufräumen eines kleinen Lagerraumes – ich nehme an im Büro von Crystal Dynamics – einen echten Schatz gefunden. Eine Mappe. Voller Bilder. Ich stelle mir gerne noch den Staub darauf vor, den sie wegpustet, mit der einen Hand die Mappe vorsichtig öffnend, in der anderen eine Kerze haltend. Magische Musik. Und jetzt die Offenbarung: Die Mappe ist voller bisher völlig unbekannter Konzeptzeichnungen für The Angel of Darkness. Lara Croft und Kurtis Trent Zeichnungen, Konzepte der Umgebungen und Mockups des "Fallen Angel", wie hier rechts im Bild zu sehen.
I was like a kid in a candy shop, sitting there for hours digging through folder after folder, mostly of images I'd never seen before. Meagan Marie, Community Managerin
Ich bin Meagan überaus dankbar, dass sie uns an diesem einmaligen Fund teilhaben lässt. Sie hat eine Hand voll Bilder eingescannt und ihr könnte sie in unserer Galerie betrachten. Es handelt sich um die ersten sechs Bilder und natürlich ist auch Kurtis zu sehen. Das Beste: Es soll noch Nachschub geben, denn der Schatz ist noch nicht vollends gelüftet. Bleibt also dran, wenn wir mit weiteren sensationellen Scans aufwarten.
Ich danke an dieser Stelle Meagan Marie und dem ganzen Crystal Dynamics Team, dass uns diese Bidler zugänglich gemacht wurden!
Zum den The Angel of Darkness Concept Arts