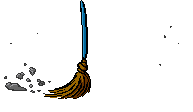 Es ist das Thema Nummer Eins in den Tomb Raider Foren: Eidos ist enttäuscht von den Verkaufszahlen von Tomb Raider Underworld (wir berichteten) und hat jüngst 30 Mitarbeiter von Crystal Dynamics gefeuert, darunter Eric Lindstrom, Creative Director von Tomb Raider Underworld und Story Designer von Tomb Raider Legend.
Die Saat, die vorerst zu ernten ist, sind die Hinterlassenschaften der betreffenden Mitarbeiter in Form von Forenposts in dem amerikanischen Fanforum von tombraiderchronicles.com. So lautet der Titel eines Themas "Ich bin einer der 30, die von Eidos gefeuert wurden, fragt drauf los" und schüttet sein – verständlicherweise – frustriertes Herz aus.
Ein sauberes Hemd möchte hingegen Eric Lindstrom behalten, der im Thread "Ask Eric" mit viel Zeitaufwand sämtliche Fragen der Fans beantwortet hat. Neue Fragen werden übrigens nicht mehr beantwortet, doch es lohnt sich, den Thread zu lesen. Für alle, die dem Englischen nicht so mächtig sind, werden wir – wenn die Zeit es erlaubt – sicherlich noch etwas für den Bereich Geschichte zusammentragen. Wer hingegen Fragen zum Thema Making Of hat, kann sich in in Erics Thread namens "Storytime" austoben. Eine Registrierung ist nötig und die Fragen müssen auf Englisch gestellt werden. 
Eidos hat also Konsequenzen gezogen. Und nicht nur im Bereich Personalmanagment. Plötzlich schiessen Artikel aus dem Boden, die verlauten lassen, Tomb Raider solle in Zukunft "frauenfreundlicher" werden. So sagt Robert Brent, Eidos' Finanzchef: "We need to look at everything, as we develop the next game. Look at how Batman changed succesfully, from the rather sad character of the Michael Keaton era to the noir style of The Dark Knight." ("Wir müssen alles überdenken, wenn wir das nächste Spiel entwickeln. Sehen Sie wie Batman erfolgreich einen Wandel durchlaufen hat, vom eher traurigen Charakter der Michael Keaton Ära zum düsteren Stil von The Dark Knight.") Frauenfreundlicher soll dabei sowohl das Gameplay und auch Laras Aussehen werden. Was genau man sich darunter vorstellen kann ist Spekulationssache, doch mit hoher Wahrscheinlichkeit wird das Aussuchen von Outfits beim nächsten Tomb Raider Spiel mindestens wieder einen so hohem Stellenwert wie in Tomb Raider Legend einnehmen.
Was bedeutet "frauenfreundlicher"? Gutes oder Schlechtes? Ihr seid herzlich eingeladen, in unserem Forum an der großen Diskussion teilzunehmen.
Quelle: http://business.timesonline.co.uk/tol/business/industry_sectors/technology/article5485017.ece