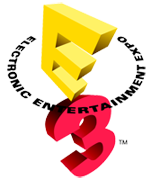 Am kommenden Mittwoch, dem 16. Juli um 18 Uhr, wird es eine Live Übertragung des ersten offiziellen Tomb Raider Underworld Trailers geben. Gezeigt wird das sehnsüchtig erwartete Preview auf der großen Spielemesse E3 (Electronic Entertainment Expo), welche in Los Angeles im LA Convention Centerstattfindet.
Die Live Übertragung könnt ihr euch zu angegebener Uhrzeit auf Gamespot oder IGN ansehen. Das detaillierte Sendeprogramm findet ihr hier.
Im folgenden eine Liste aller Aussteller:
 -1UP Network
– Akella
– Atari Inc.
– Bethesda Softworks
– Capcom USA Inc.
– Crave Entertainment
– Codemasters
– D3Publisher of America
– Deep Silver
– Disney Interactive Studios, Inc.
– Electronic Arts
– Eidos Interactive
– Fox Interactive Media
– Indie Games
– Jagex, Ltd.
– Konami Digital Entertainment America
– LucasArts
– Majesco Entertainment Company
– Microsoft Corporation
– Midway Games, Inc.
– MTV Games
– Namco Bandai Games America, Inc.
– Natsume, Inc.
– Nintendo of America Inc.
– Novint Technologies, Inc.
– Nyko Technologies
– Rebellion
– SEGA of America, Inc.
– Serious Games Initiative
– Sony Computer Entertainment America, Inc.
– Sony Online Entertainment Inc.
– Southpeak Interactive
– Square Enix USA
– Take-Two Interactive
– Tecmo
– THQ Inc.
– Toshiba America Information Systems
– Ubisoft Entertainment Inc.
– Valve Software
– Warner Brothers Interactive Entertainment Inc.