Update: Die Maya-Theorie ist offiziell bestätigt worden, da es auf der offiziellen Website tombraider.com nun ein "Maya-Puzzle" gibt. Hier kannst du spielen:
https://www.tombraider.com/en-gb/puzzle
Am 14. März erwartete uns eine Überraschung auf der offiziellen Tomb Raider Website tombraider.com (siehe Screenshot oben).
Eine Sonnenfinsternis? Der Mond wirft einen Schatten? Schatten … Shadow … ja da war doch was. Shadow of the Tomb Raider heißt das nächste Tomb Raider Spiel und welchen besseren Zeitpunkt könnte es geben, das Spiel zu verkünden, als am ersten Spieltag des neuen Tomb Raider Kinofilms?
Hier schon mal im Überblick, was bisher über Shadow of the Tomb Raider bekannt ist und im Anschluß dann der Teaser!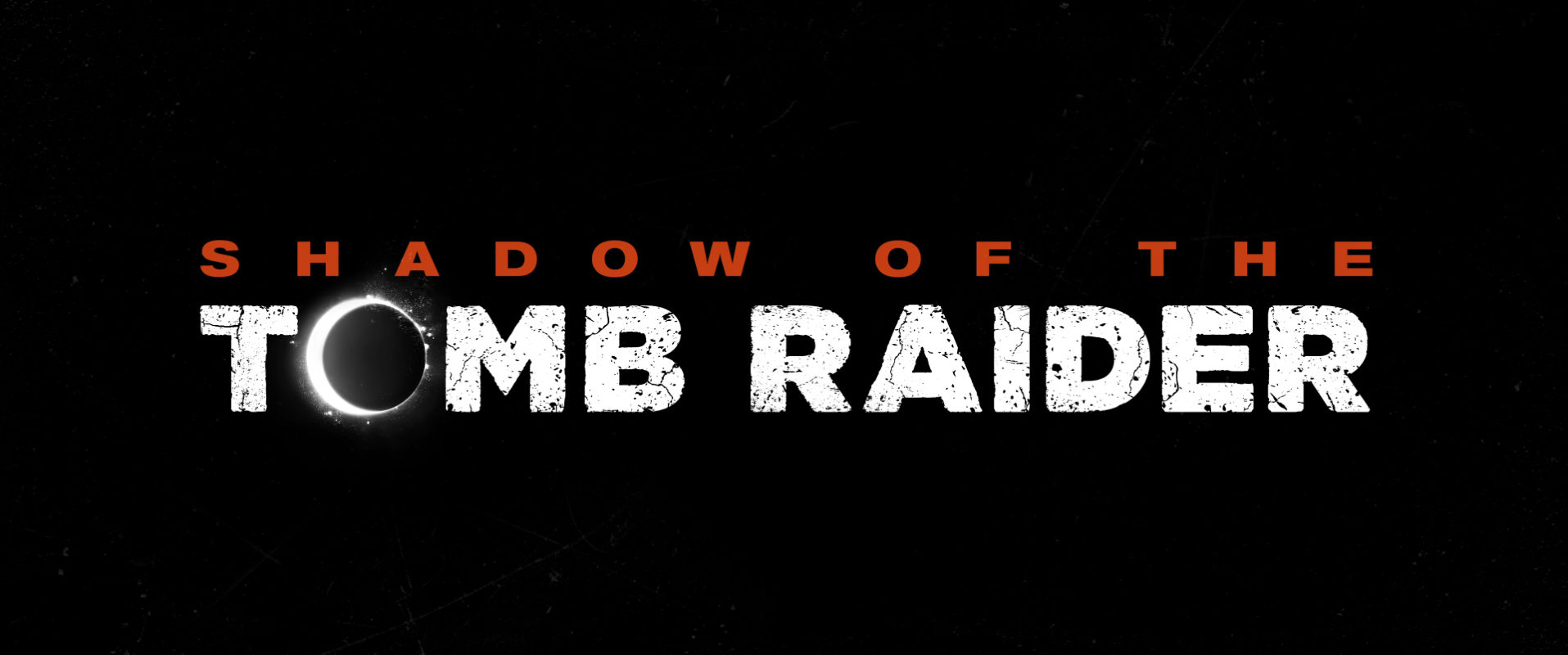 Titel: Shadow of the Tomb Raider ("Schatten der Grabräuberin")
In Produktion seit: Februar 2015
Zusammenfassung der Handlung: "Shadow of the Tomb Raider ist die Klimax im Finale von Lara Crofts Ursprungsgeschichte."
Erscheinungsdatum: 14. September 2018
Neue Infos am: 27. April 2018
Freigegeben ab: 18 Jahren
Entwickler: Crystal Dynamics
Publisher: Square Enix
Plattformen: Microsoft Windows, PlayStation 4, Xbox One
Analyse des Teasers
Szene 1: Die Höhle?
Wo ist Lara nun wieder hineingeraten? Sieht ganz schön verlassen aus und jemand hat was fallen lassen, eine Lampe unter anderem. Außerdem sieht alles etwas verschwommen aus und wir hören lautes Atmen? Ist Lara mal wieder eins über die Rübe gezogen worden?
Szene 2: Verfolgungsjagd im Dschungel
Zu Beginn rennt Lara Croft durch einen Dschungel. Die Szene erinnert stark an den Beginn des ersten Tomb Raider Film Trailers. Offenbar hat hier der eine beim anderen abgeschaut bzw. man wollte eine Assoziation zwischen Film und Spiel schaffen.
Lara hat Pfeil und Bogen bei sich und wird von einem mit einem Maschinengewehr bewaffneten Mann verfolgt, der ein Netz über dem Kopf trägt. Sein Gesicht und seine Arme sind bemalt. An seinem linken Arm ist ein Aufnäher zu sehen, eine Art Wappen. Er sucht sie und bemerkt nicht, dass sie bereits neben ihm steht und die Axt erhebt.
Szene 3: Schwindelerregende Höhen
In der nächsten Szene klettern Lara wie in Tomb Raider Legend eine Steilwand hinauf. Die grüne Umgebung lässt darauf schließen, dass sie sich am selben Ort befindet. Zu einem früheren Zeitpunkt gab es bereits Leaks, dass das Spiel ganz oder teilweise in Mexiko spielen würde. Das könnte es sein, was wir hier sehen.
Szene 4: Die Maya Pyramide?
Am Ende des letzten Spiels Rise of the Tomb Raider war auf einer Karte der Bereich der Yucatan Halbinsel in Mexiko umkringelt. Seitdem glauben viele, dass dies einer der Schauplätze in Shadow of the Tomb Raider sein könnte und die Vermutung wurde gewissermaßen durch den Leak eines Storyboards (siehe unten) bestätigt. Und was findet man auf Yucatan? Natürlich Maya Pyramiden! Und was haben die Mayas so gemacht? Den Himmel analysiert! Sie waren brillante Astronomen und entwickelten den berühmten Maya-Kalender, wegen dem viele spezielle Menschen dachten, die Welt würde im Jahr 2012 aufhören zu existieren. Es existieren noch viele unausgegrabene Tempel verborgen im Dickicht des Dschungels, die wahrlich viel Raum für abenteuerliche Geschichten bieten. Die Maya spielten schon in Tomb Raider Underworld eine große Rolle, wo sich Lara Croft ebenfalls Mexiko aufhielt. Es könnte also auch sein, dass das alles eine falsche Fährte ist — denn Mexiko hatten wir schon mal, vielleicht wird es ja auch ein anderes mittelamerikanisches oder gar südamerikanisches Land mit Dschungel und indianischen Pyramiden?
Das Besondere hier: Die Pyramide befindet sich in einer Höhle. Wie in Tomb Raider 2013 sieht man überall Speere aus dem Boden ragen, eine Leiche baumelt an einem Mast und in der Ferne brennen Feuer. Im Vordergrund sieht man einen Schatten vorbeihuschen, vermutlich von einem menschlichen Gegner.
Szene 5: Die Sonnenfinsternis
Lara steht auf einer Pyramide innerhalb einer ganzen Tempelanlage und unten steht eine Menschenmenge. Am Horizont schiebt sich gerade der Mond vor die Sonne, nur noch wenige Minuten und es wird finster sein.
Shadow of the Tomb Raider Ankündigung
Was meinst du, ist es wieder Zeit für den Dschungel?
Danke!